Bissett Lake Boardwalk Helical Piles
THE PROBLEM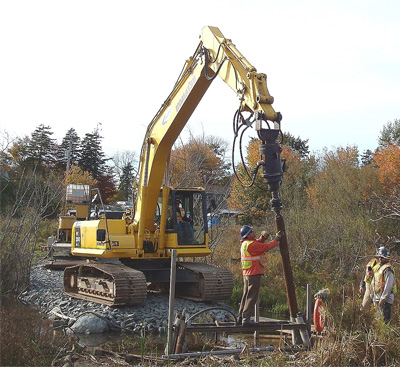 The Cole Harbour Trails Association faced a huge challenge with the pedestrian bridge crossing at Bissett Lake that was to serve as a vital link in their scenic walking trial.
The bridge crossing had to span across a very environmentally sensitive portion of Bissett Lake which was heavily populated with flora and fauna including beavers, turtles, waterfowl and fish thus requiring a piling system with minimal environmental impact.
The soil conditions also presented a challenge which consisted of a very deep deposit of peat and soft silt making it nearly impossible to access the area with normal pile driving equipment.
THE SOLUTION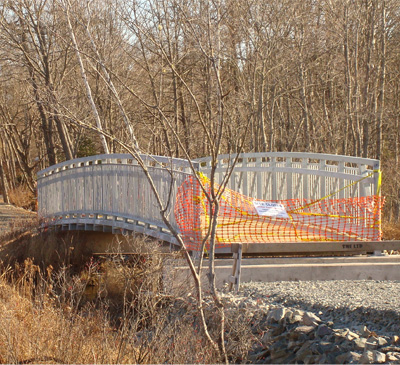 The Helical Pile System was chosen as the deep foundation solution for the pedestrian bridge. This piling system was "screwed" into the soil with no vibration and minimal noise.
The screw pile used a helical combination large enough to support the bridge loads and was encased using a steel pipe filled with grout to provide buckling resistance in the poor soils.
This new technology proved to be an ideal solution to support the pedestrian bridge in this environmentally sensitive area.