Residential Foundations Helical Foundation System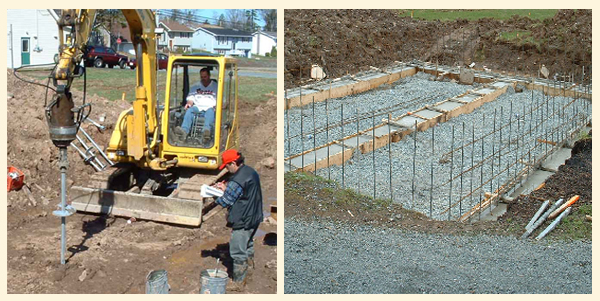 THE PROBLEM
A  Helical Foundation System was used to provide a deep foundation solution to several reclaimed building lots in Lower Sackville, Nova Scotia.
The building lots were originally located in a swampy area consisting of soft peat which was infilled with over 20′-0″ of poorly compacted fill.
THE SOLUTION
A geotechnical  survey was performed which facilitated the design of the Helical Piles and the structural concrete foundation. A test pier was also installed and the load carrying capability of the piers was verified by a full scale compression test.
The installation torque was monitored throughout the installation to ensure that the Helical Piles penetrated the soft layers of soil and were bearing into competent load bearing soil.
The Helical Piles were encased with a 4″ grout column which provided lateral stability to the steel shaft in the poor soils and increased the capacity of the piers.
The Helical Piles proved to be a cost effective and proven technology to provide a deep foundation solution to these reclaimed lots of land.