Pressure Grouting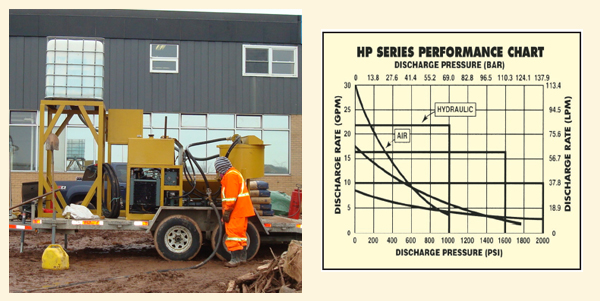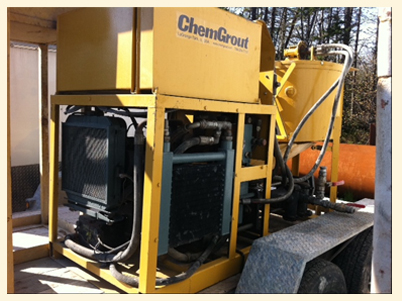 CG-500 GROUT PLANT
ChemGrout's patented double acting, positive displacement plunger pump with 3″ cylinders provides a continous flow of grout up to 20 gallons per minute and at pressures up to 1000 psi.
This plant is mounted on a tandem trailer and is completely self contained being powered hydraulically with a 30 HP deisel engine.
Water control is the key to any grouting operation and this plant uses 1000 litre water containers mounted high on a tower to gravity feed water to a graduated water reservoir where the water is accurately discharged to the mixer to control grout strength.
This CG-500 Grout Plant offers maximum performance and versatility for grouting of dams, slab jacking, tiebacks, foundations and soil & rock anchors.