Geopier SRT™ System
Reinforcing, Stabilizing, and Steepening Slopes using Plate Pile™ Elements

Consider Geopier SRT™ system for:
Steepening slopes up to 1:1 (45o) inclination.
Repair of failed slopes and canal banks.
Slides up to 10-15 ft thick.
Stabilization of marginally stable slopes.
Reinforcing banks that are less than stable with concrete block mats or rip rap alone.
Using this method can often eliminate:
Slow and expensive earth moving.
Invasive construction activities.
Retaining walls.
Tie-backs.
Sheet piling.
Toe buttressing.
We Provide:
Engineered slope stability using simple, robust design methods, verified by fullscale testing and sophisticated numerical modeling.
Design and installation of Plate Pile™ elements (by teaming with licensed installer).
Fast, clean, dry installation – can be installed in wet weather.
Tie-down option for erosion mat / ACBM.
The environmental benefit of a minimally invasive operation.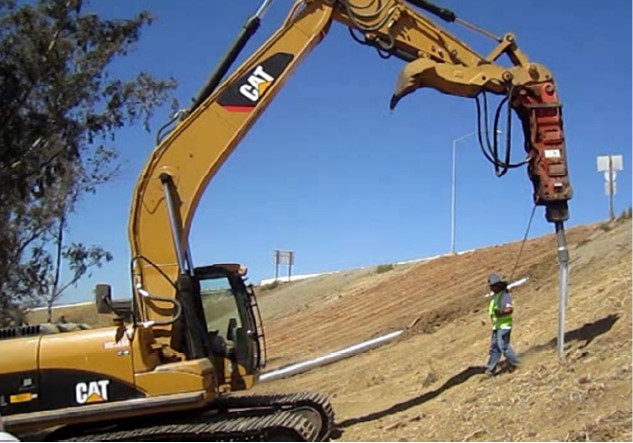 Rapid, cost effective SRT™ installation with minimal site disturbance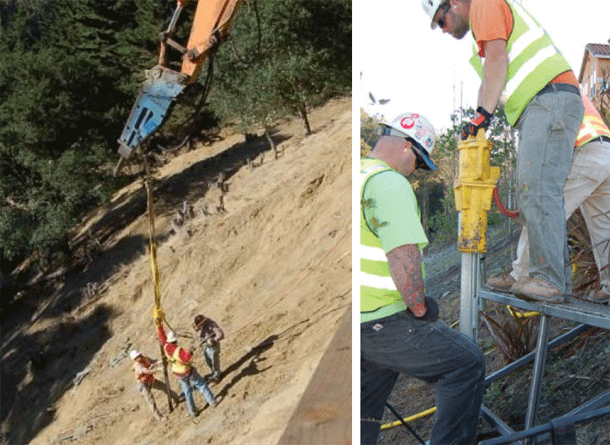 Suitable for tight work areas and sites with difficult access